bed bug treatments that work
Bed Bug Treatments - Advantage Pest Control

What's the Advantage difference? Steam treatments. We steam the mattresses, upholstry, carpet and other harborage points. This eliminates adults, larvae and eggs. We then treat areas with liquid and dust solutions to provide long term residual coverage. Finally we put traps around the legs of your bed to keep pests from crawling back up. Advantage Pest Control offers a TOTAL solution for bed bug treatments. Let us put our knowledge to work for you. Bed Bugs don't stand a chance!
Estimates are free! call 888-650-2847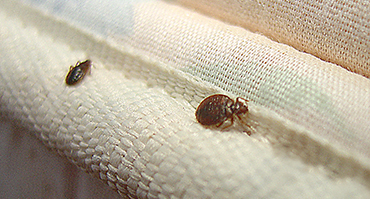 Steam Treatments

A steam treatment is the most important part of bed bug control! Chemicals can't penetrate down into the mattress, and are ineffective against the eggs. A deep steam treatment of the mattress, upholstry and carpet is the only way to ensure results on a bed bug infestation.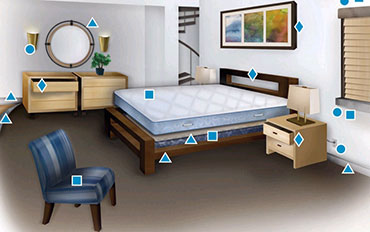 Liquid & Dust Solutions

After the steam treatment, liquid and dust solutions are used to provide long term residual control aganst bed bugs. We will treat all the harborages such as the box spring, behind dresser drawers and inside electrical outlets.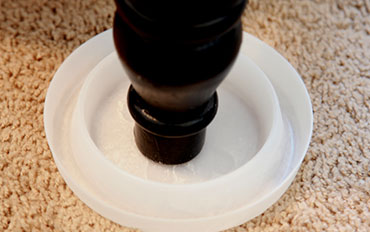 Leg Traps & Mattress Covers

Leg Traps are included in each bed bug treatment program. These traps keep the pests from crawling back up into your bed, and provide a way of monitoring infestion levels. When you don't see any more bugs in the trap, you know the job is complete.
bed bug treatments that work.