Pest Control Killeen TX
Advantage Pest Control has a great track record in the Killeen / Ft. Hood area. We use an integrated pest management program that destorys bug colonies at their source. Through both chemical and habitat modification we can remove a pest and keep it gone for good. Pest Control Killeen TX has never been easier. You can pick between our three offerings below. Most customer choose the quarterly program to provide year long maintenence. You can also look at our Move Out Treatment Specials. Experience the Advantage Difference, and schedule your appointment now.
QUARTERLY SERVICES
$84 / Quarter
- Recurring pest control services to target a large range of common pests.

- Program includes coverage of the interior, exterior and perimeter of the home.

- A large range of household pests are covered under these programs.

- Choose between quarterly, bi-monthly and monthly frequency.

- This program guarantees a bug free home.


Click Here
For More Info
STANDARD SERVICE
$85
- This service will control a target pest, such as wasps, scorpions or ants.

- Your custom tailored service will target the pest and control the root of the infestation.

- Your Service Tech can provide you with ideas to prevent future infestations.

- This standard service does not have a long term contract.

- Roaches, Fleas, Bedbugs & Termites are not covered under this program. For these infestations, contact us for a quote.


ADVANCED SERVICE
$125
- Advanced pest control services target a wide range of common pests.

- The Advanced program treats all areas of the home. Inside and out.

- Includes dusting of the attic and crawl space.

- Includes control of yard ants (Up to 1/2 Acre).

- The Advanced program does not require a long term agreement.
Schedule Today! call 254-913-2552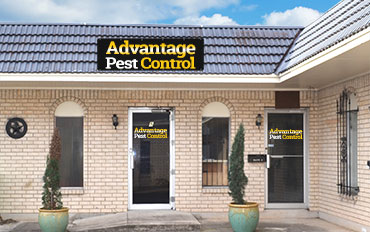 Our KILLEEN TX Location

Our location in Killeen TX services the greater Killeen area, including Copperas Cove, Kempner and Ft. Hood. We offer both pest control and termite treatment programs for your convenience. No job is too small. Give us a call for a free quote over the phone.
Our Area

It is our honor to service the City Of Killeen, and the military service men and women who live there. We also have a full line of pest management programs for businesses, and have a special offer available for our Killeen Chamber Of Commerce members.
Exterminator Killeen TX
Advantage Pest Control can take care of all your extermination needs. Roaches, Ants, Termites? No Problem! We have proven strategies designed to work right here in Killeen TX. Any infestation can be neutralized. Don't just call any old Exterminator, experience the Advantage Pest Control Difference.